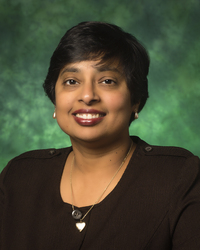 Nandika D'Souza | University of North Texas | USA
Dr. Nandika D'Souza is a Regents Professor at the University of North Texas jointly affiliated with Mechanical and Energy Engineering and Materials Science and Engineering at the University of North Texas.
Dr. D'Souza received a B.E. in polymer engineering from the University of Pune, a M.S. in materials engineering from Auburn University and a Ph.D. in mechanical engineering from Texas A&M University.  Her research interests lie in the interactions and properties of heterogeneous materials, blends, alloys, composites and nanocomposites. Her teaching and research primarily focus on failure analysis, mechanical properties, fracture, transport phenomena, viscoelasticity, rheology and polymer characterization analysis.