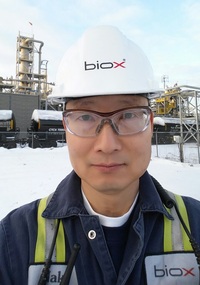 Nak Paik | BIOX Corporation | Canada
Nak joined BIOX in October 2002 with 15 years of experience gained in various levels of management in engineering and project management. He was involved in the development of the BIOX pilot plant that demonstrated BIOX Process' ability to efficiently and economically convert a wide variety of feedstocks into biodiesel.  Subsequently, he was involved in the design, construction and commissioning of the commercial plant in Hamilton.
Prior to joining BIOX, Nak was with IBM Canada from August 2000 to October 2002 in the area of software development applications. From September 1987 to May 2000, Nak served with the Canadian Forces as both a combat and construction engineer. Nak is a Professional Engineer in the province of Ontario and received his degree in civil engineering from the University of Toronto.