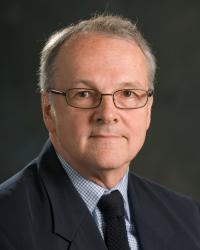 Lawrence Drzal | Michigan State University | USA
Lawrence T. Drzal obtained a BChE from the University of Detroit and a PhD from Case Western Reserve University in Chemical Engineering.  Currently he is a University Distinguished Professor in the Chemical Engineering and Materials Science Department in the College of Engineering at Michigan State University.  He is also the Director of the Composite Materials and Structures Center at Michigan State University and Director of the Vehicle Technical Application Area in the DOE funded Institute for Advanced Composites Manufacturing Innovation (IACMI).
Professor Drzal's research is primarily in polymers and composites including adhesive bonding and the fiber-matrix interphase in composite materials and their processing.  Currently his emphasis is on graphene nanoplatelet enhanced multifunctional composites and bio-based composites.  During his career Dr. Drzal and his group members have made over 600 presentations at national and international conferences, published over 425 research papers and have been awarded 35 patents.  He has been elected Fellow of several professional societies including SPE and SAMPE. In 2007, Dr. Drzal co-founded XG Sciences, Inc, a private Michigan company that is currently the world's largest manufacturer of graphene nanoplatelets using processes and technologies developed in his lab at MSU.  He serves as its Chief Scientist.