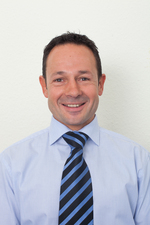 Hans-Josef Endres |IfBB - Institute for Bioplastics and Biocomposites | Germany
Prof. Dr.-Ing. Hans -Josef Endres, born 1966, studied mechanical engineering with consolidation in material research. After his study he joined the industry for nearly 10 years. During this time in industry he managed also his PhD study.

Since 1999 he is Professor at the University of Applied Sciences in Hanover and director of the IfBB - Institute for Bioplastics and Biocomposites.

In 2012 he became also responsible to set-up a new application center of the Fraunhofer-Gesellschaft (WKI) for wood fibers and wood fibres reinforced biocomposites.

Key aspects of his research activities are biopolymers, biobased fibres and composites. In biobased materials he is engaged since more than 25 years. Besides many publications about biopolymers and biocomposites he is in charge of different bioplastics conferences. Recently he also published two new books about Engineering Biopolymers by the Carl Hanser Verlag.

For his research in the field of bioplastics he received different awards within the last years.