Recent Advancements in Bio-nanoscience and the Technology of cellulose: Translational Research and state of commercial avenues
ISBBB 2016 is pleased to present a workshop on Recent Advancements in Bio-nanoscience and the Technology of Cellulose. This workshop will involve tutorial presentations and be complimentary to all interested conference attendees.
This workshop will focus on key areas of the challenges nanocellulose researchers are facing today. It will also discuss the current state of knowledge in the area of manufacturing, chacterization and processing of nanocellulose in target applications including oil and mining industry, transportation, packaging and biomedicals.
Workshop will be given by Drs. Mohini Sain and Kristiina Oksman.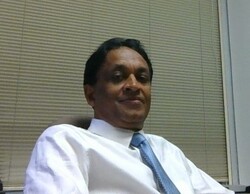 Mohini M. Sain | University of Toronto
 
Dr. Sain is the Dean of the Faculty of Forestry at the University of Toronto, as well as the Director of the Centre For Biocomposites and Biomaterials Processing at the University of Toronto. Dr. Sain specializes in nano-biotechnology, biocomposite and bio-nanocomposites at the Faculty of Forestry. He is cross-appointed to the Department of Chemical Engineering & Applied Chemistry, and Mechanical & Industrial Engineering. He is also an adjunct professor of the Chemical Engineering Departments at the University of New Brunswick and the University of Lulea, Sweden, KAU, SA and an Honorary Professor at Slovak University of Technology in Bratislava. Dr. Sain's research areas include nano-biocomposite manufacturing and durability; reinforced natural fibre composite light-weighting & manufacturing process, including injection; LFT; thermoforming; extrusion; Resin Transfer Molding (RTM); and Sheet Molded Composite (SMC). His research also extends to bio-refinery, bioplastics and platform biochemical isolation and syntheses by chemical and biological pathways.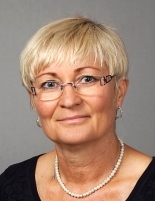 Kristiina Oksman | Luleå University of Technology
Dr. Oksman received her PhD from Luleå University of Technology, in Sweden 1997 on wood thermoplastic composites. After five years as project leader at SICOMP (Swedish Institute of Composites) in Piteå, Sweden she was appointed as professor on polymers and polymer based composites at Norwegian University of Science and Technology, in Trondheim, Norway. At present, she is the director of the Composite Centre Sweden and Chair Professor on Wood and Bionanocomposites at the Division of Materials Science, Luleå University of Technology. She is also Adjunct professor in the University of Toronto at Faculty of Forestry, in Canada since 2006. Recently, she was appointed as FiDiPro professor at the University of Oulu in Finland and as Biocomposite Editor for Elsevier Journal Composite Part A: Applied Science and Manufacturing.