Biocomposites for Technical Applications - Life Cycle and Sustainability
ISBBB 2018 is pleased to present the workshop on "Biocomposites for Technical Applications". This workshop will involve tutorial presentations and be complimentary to all interested conference attendees.
In this workshop, process technical, economic and environmental issues of technical biocomposites will be discussed. Sustainable manufacture, industrial requirements and effective disposal solutions are going to be in focus. The topics include market development tendencies, novel composite products, like e.g. biobased hybrid composites, consisting of natural and high-performance fibers, function integration, recycling, LCA, etc.
This workshop will be given by Prof. Dr.-Ing. Hans-Josef Endres and M. Sc. Madina Shamsuyeva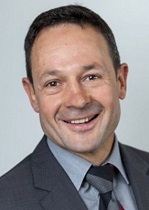 Hans-Josef Endres | IfBB - Institute for Bioplastics and Biocomposites
Hans-Josef Endres is for almost 20 years Professor at the Hanover University of Applied Sciences and Arts.  He is founder and current Director of the Institute for Bioplastics and Biocomposites – IfBB and at the same time the founder and Head of the Application Center HOFZET of the Fraunhofer Institute for Wood Research WKI (Hanover, Germany). His research is focused on the effective use of renewable resources for industrial applications. Current research topics include analysis and improvement of processing and performance properties of bioplastics and biocomposites, development of sustainable manufacture process chains transferrable to volume production, effective recycling scenarios (End of Life, New Life scenario), LCA as well as market and land use statistics. He has over 9 years of industrial experience including a position as departmental director at Thyssen-Krupp, overseeing a staff of 230 employees. He created several new degree programs, supervised more than 200 final theses and 15 cooperative doctoral dissertations, published several books and numerous articles on bioplastics and biocomposites. For his pioneering research on biomaterials for industry-related research at universities of applied sciences and for the development of new sustainable bio-based plastics in 2012 Prof. Endres received Lower Saxony Sciences Award and a Research Professorship. Due to his long-term commitment and exemplary initiative in matters of environmental protection and sustainable development in 2015 Prof. Endres was the receipt of the B.A.U.M. Environmental Award.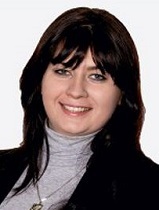 Madina Shamsuyeva | Fraunhofer Institute for Woods Research
Madina Shamsuyeva is currently a research associate at the Application Center HOFZET of the Fraunhofer Institute for Woods research. Her current research topics include surface treatment of fibers, fiber analytics and development of biobased hybrid composites. She holds a MSc with major in Chemistry Education from the Middle East Technical University METU in Turkey and a MSc with major in Chemistry from the University of Siegen.  Her research experience consists management of various international projects and research activities in the field biocomposites as well as practical involvement in multiple industry projects on development of new application-specific high-performance fiber-reinforced polymer composites, e.g. at Bayer MaterialScience, Devisions Carbon Nanotubes Baytubes und New Applications.
Currently she is pursuing her PhD at the Technical University Braunschweig in the field of surface modification of cellulose fibers.