3D Printing of Biobased Materials for Applications in Manufacturing and Biomedical Devices
ISBBB 2018 is pleased to present the 3D Printing Workshop. This workshop will involve tutorial presentations and be complimentary to all interested conference attendees.
This workshop will be given by Drs. Frank Ehrig and Jun Yang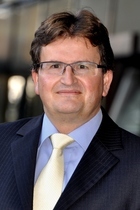 Frank Ehrig | Institute for Material Science and Plastics Processing
Dr. Frank Ehrig is the Institute Director at the Institut für Werkstofftechnik und Kunststoffverarbeitung (IWK), Switzerland. He specializes in research on polymer processing, component design and injection moulding. Dr. Ehrig holds a PhD from Aachen University, Germany, where he also worked as the Head of Injection Moulding and Polyurethane Processing at the Institute of Plastics Processing, He has previous positions as the Director of Cooperative Research and Director of Engineering at Weidmann Plastics Technology, and as a Professor of Polymer Technology and Materials Science at the Hochschule für Technik Rapperswil (Germany), where he also served as the Director of the Institute for Materials Technology and Plastics Processing.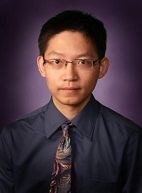 Jun Yang | University of Western Ontario
Jun Yang is Professor in Mechanical & Materials Engineering and Biomedical Engineering, and Director of WIN 4.0 (Western's Industry 4.0 Network) at Western University (The University of Western Ontario). His research interests include Additive Manufacturing/3D Printing, Printed Electronics, Metamaterials, MEMS, Sensors, Flexible/wearable Electronics, Surface Science and Engineering, Lab-on-a-chip and biotechnology, etc. He has published more than 120 papers including multiple cover articles in high quality journals. He has given more than 70 invited talks on conferences, workshops and seminars. Dr. Yang was a recipient of many awards. His research has been highlighted broadly in scientific news