PIRE Workshop:Biocatalytic Routes to Biobased Monomers and Polymers
ISBBB 2016 is pleased to present the PIRE Workshop on Biocatalytic Routes to Biobased Monomers and Polymers. This workshop will involve tutorial presentations and be complimentary to all interested conference attendees.
This workshop will discuss the rapid evolution of biotechnological methods that are enabling commercially important new routes to biobased monomers and polymers. Gross will provide attendees with fundamental concepts involved in both cell free and whole cell biocatalysis. Dodds will focus on successful new product development as well as challenges that must be overcome.  Furthermore, relative merits will be given for biocatalysis, chemical catalysis and how these methods can be successfully integrated.  
Workshop will be given by Drs. Richard A. Grossand David Dodds.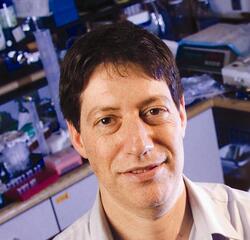 Richard A. Gross | Rensselaer Polytechnic Institute
Richard A. Gross is currently a Full Professor and a Constellation Chaired Professor at Rensselaer Polytechnic Institute (RPI).  His research is focused on developing biocatalytic routes to biobased materials and other biochemicals. Current research programs include whole-cell routes to biosurfactants, w-hydroxylation of fatty acids, protease-catalyzed peptide synthesis, engineering cutinase for polymer transformations and developing biofibers for biocomposites. He has over 500 publications in peer reviewed journals, been cited about 15,000 times, edited 7-books and has 26 patents (granted or filed). He was the recipient of the 2003 Presidential Green Chemistry Award in the academic category. In 2010 he was the Turner Alfrey Visiting Professor and in 2014 he became a Fellow of the ACS Polymer Division. He founded SyntheZyme LLC in 2009 and serves as its Chief Technology officer.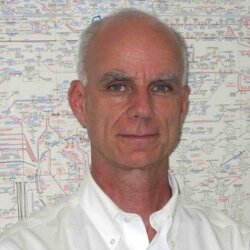 David Dodds | Dodds & Associates
David Dodds has over 25 years experience leading interdisciplinary process development groups using biological methods. David pursued post-doctoral work in molecular biology with Marvin Caruthers at the University of Colorado in Boulder, after obtaining his Ph.D. in synthetic organic chemistry under Bryan Jones at the University of Toronto in 1984. Pursuing a long-standing ambition, David established Dodds & Associates in 2002, to provide technical consulting and management to industrial biotech and renewable chemicals companies. D&A provides technical strategy, project management, and due diligence across multiple disciplines; organic synthesis, chiral chemistry, biocatalysis, synthetic biology, fermentation and strain development, industrial biotechnology and renewable / biobased chemicals.